Lawrence Livermore National Laboratory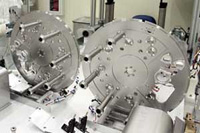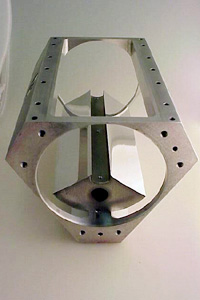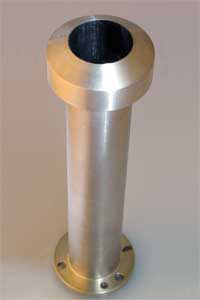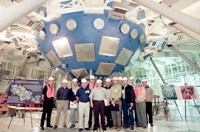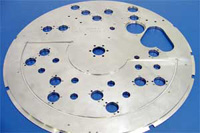 The National Ignition Facility (NIF) project team at the Lawrence Livermore National Laboratory (LLNL) has developed the world's largest and most powerful laser system. The building that houses the laser system is over two football fields in size and houses 192 high power lasers. When all 192 lasers are fired in unison, they will focus on a single point and implode a fusion fuel capsule!
LLNL Scientists & Procurement Specialists called on AMT, Inc to produce numerous precision focusing optics components. Hundreds of tapered spindle tubes were fabricated and polished to a 2 finish. Precision alignment is produced by attaching the tubes to the precision platform wheel. Precision location of platform wheel is less than twelve tenths (.0012").
This was a multi-year project and thousands of precision components were required. AMT is proud to support the scientific community in the manufacture of precision machined components to help support this historic, scientific achievement.
Techniques Used:
CNC Wire EDM
CNC Milling
CNC Turning
Small Hole EDM
Sinker EDM
Jig Boring
Polishing

Machines Used:
Mitsubishi EDM
CNC Mori Seiki Vertical Machining Centers
CNC Okuma Lathes
Current Small Hole EDM
Mitsubishi CNC Ram EDM
SIP Jig Bore